8ea09dbb10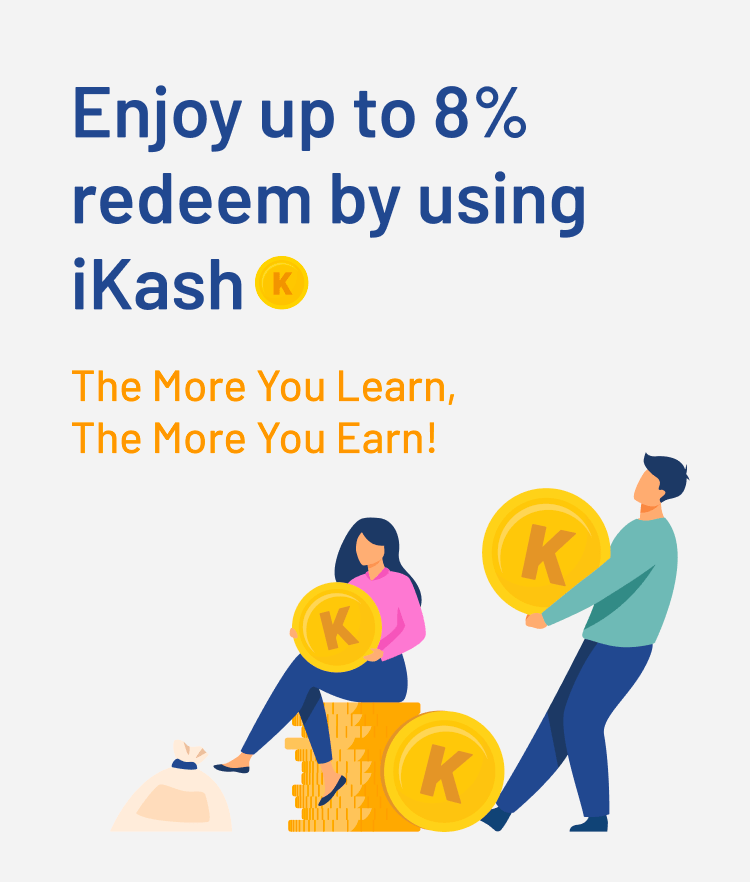 Earn iKash Credits
Make a purchase with any of our products and reward yourself with cash-equivalent iKash! Every dollar you spend on ILK Learning platform would be accumulated and returned to you in the format of iKash product credit. iKash is applicable as an exclusive payment method for all transactions you made on our platform – courses, services, paid events, children's games, toys and books, you name it!
Cash Rebate Program
Collect cash back for every transaction you made with us!
Save on Learning
Enjoy extra, exclusive discount rates
Monitor your spending
Track your spending with real-time iKash balance
Learn & Earn Together
Refer a friend to earn extra iKash bonus as a pair!
All of our members are automatically eligible for the iKash redeem. Enjoy year-round discounts at the same time offered by ILK Learning. The exact rates of discount and amount redeemed are as below:
| Top Up (HKD) | Earn | Total iKash |
| --- | --- | --- |
| 3,000 | 2.0% | 3,060 |
| 6,000 | 3.0% | 6,180 |
| 9,000 | 4.0% | 9,360 |
| 15,000 | 6.0% | 15,900 |
| 20,000 | 8.0% | 21,600 |
Simply choose 'iKash" in your Checkout process for the redemption. Partial payment is also accepted with real-time balance available on My Account page. Use your iKash balance at ease by combining iKash with other payment options. For example, you could easily split your payment into half-half. The 1st half could be settled by iKash, and the remaining half could be paid with your other preferred payment channels, for example, credit card.
Refer a friend
Earn extra iKash by referring a friend – grow together and save together!