WHO WE ARE
JEMS Character Academy was founded in 2009 with the vision of seeing each child as a Junior Excellent Member of Society (JEMS). JEMS is an English-speaking, after school learning community focusing on Character Education for children up to aged 12.
With the belief that great leaders who contribute to society not only have to be intelligent but also have to have strong character and values, the curriculum at JEMS focuses on building character as a foundation for raising leaders.
WHAT IS CHARACTER
"Good character consists of understanding (head), caring about (heart), and acting upon (hands) core ethical values." – Marvin Berkowitz, Character Education Partnership
HEART & MISSION
We believe education goes beyond transferring knowledge and skills; education is developing each child to fulfill his/her true potential. Leaders of tomorrow need more than knowledge and skills to excel – they need a foundation of strong character that equips them to make the right choices and face challenges in life.
Excellent leaders are ones who are confident and have a strong sense of identity, have solid relationships with friends and family and have a positive impact on the community.
METHOD & APPROACH
A unique three-part curriculum is adopted at JEMS that covers three key learning areas which are taught progressively starting with the child's IDENTITY, onto close RELATIONSHIPS, and then the COMMUNITY.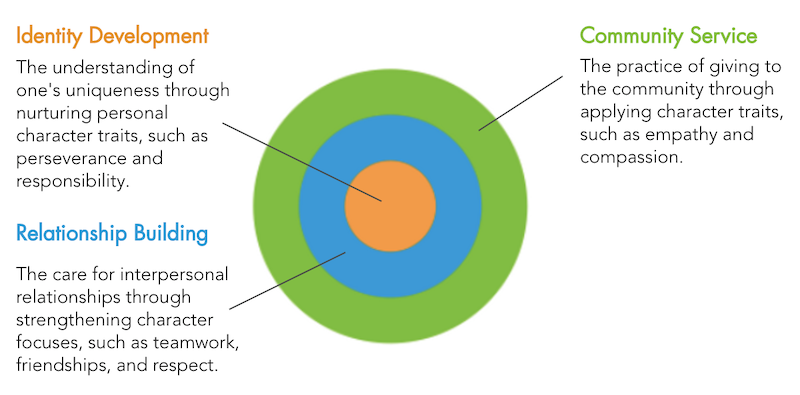 At JEMS, we believe that when classes are fun, children learn better. Our child-focused methodology takes students from THEORY to PRACTICE. Referencing Michele Borba's 5-Step character teaching approach, JEMS works closely with parents in teaching and guiding students through this process of taking theory into practice.