Parents are always eagerly searching for the most suitable extracurricular tutorial classes for their children at certain times.
As a professional curriculum search platform in Hong Kong, ILK Learning has specifically curated a selection of extracurricular tutorial classes suitable for different age groups and regions.
Keep reading to provide your child with the most suitable after-school learning support, allowing them to comprehend better the knowledge they acquire. Simultaneously, through a structured learning environment, we aim to foster their self-discipline and study habits.
A tutorial center designed for remedial learning and academic advancement - Hong Kong Island District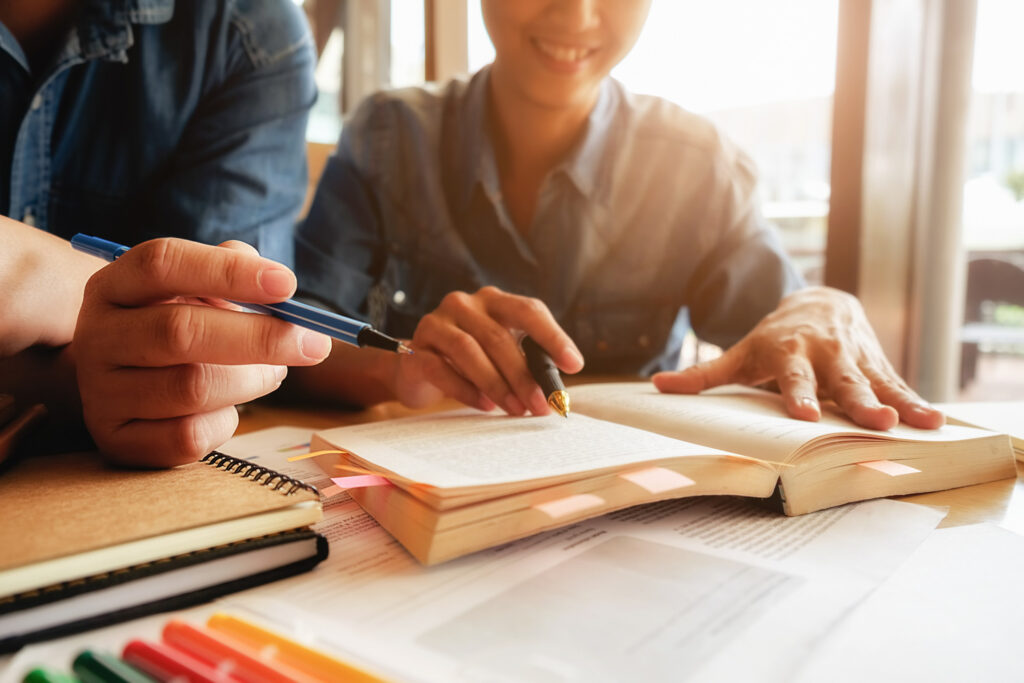 Traditional schools often rely on large class teaching, making it difficult for teachers to individually focus on each student's learning progress due to the large number of students. This can result in some students being overlooked or not receiving sufficient guidance and support, which in turn affects their academic performance and interest in learning.
Furthermore, large class teaching reduces student engagement and interaction opportunities. Teachers find it challenging to give every student ample opportunities to speak up and participate, which can impact students' initiative and motivation to learn.
Tutorial centers stand out for their commitment to addressing the specific needs of each student. They craft personalized curriculum content that aligns with diverse learning objectives across different levels. With small class sizes and interactive student participation, they gain a deep insight into students' progress. Whether it's remedial support or academic advancement, these tutorial classes flexibly adjust their teaching content and methods to cater to individual needs. This adaptability empowers students to achieve their academic aspirations and excel in their studies.
Age: P.1 - P.6
Location: Sai Ying Pun / Live Online Classes
Language: Cantonese
Price: $130 - $3,600
Age: P.1 - P.6
Location: Sai Ying Pun / Live Online Classes
Language: Cantonese / Mandarin
Price: $130 - $760
Age: F.1 - F.3
Location: Sai Ying Pun / Live Online Classes
Language: Cantonese
Price: $130 - $4,000
Homework Assistance and Supervision Class for Dual-Working Parents - Hong Kong Island District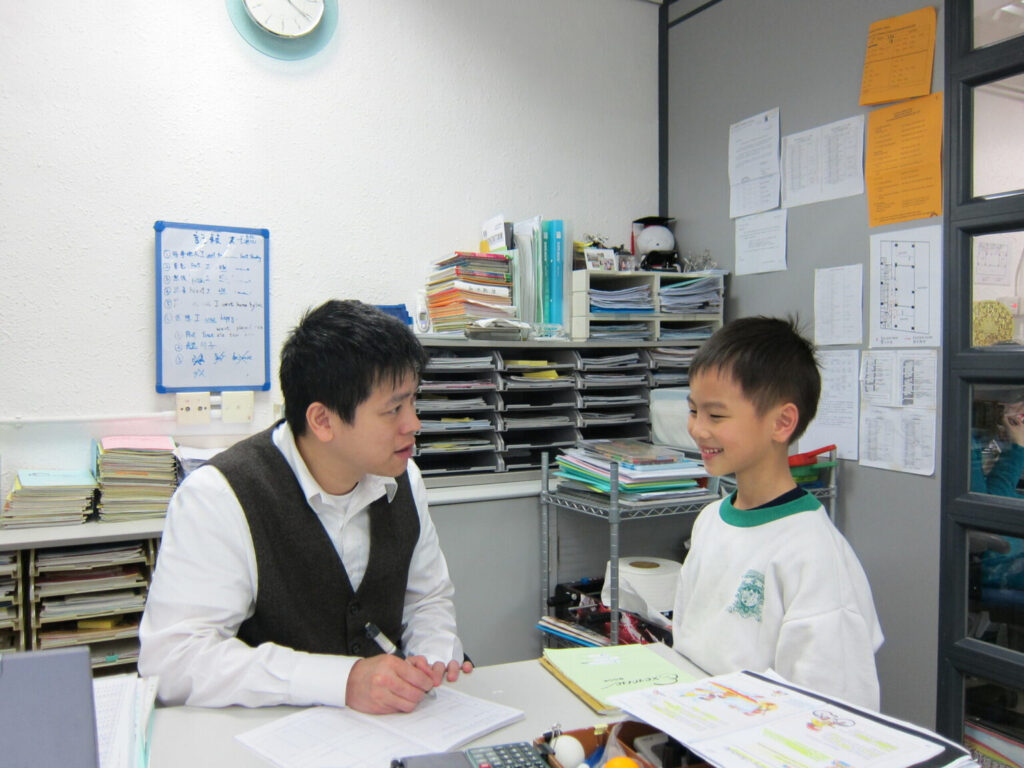 This is one of the largest tutorial centers in Wan Chai, equipped with dedicated classrooms and a spacious recreational activity room. Students can enjoy a conducive and focused study environment, effectively addressing homework challenges. In addition, they have the chance to read or participate in interactive play within our expansive activity room. This facilitates the development of not only academic skills but also important social abilities and communication as they engage with peers.
The Homework Assistance and Supervision Class aims to provide a reassuring environment for parents, alleviating their concerns about their children's homework amidst their busy work schedules. Tutorial Classes not only offer professional homework guidance but also assist children in completing assignments and learning tasks, ensuring their comprehension and mastery of the acquired knowledge. If supervision is needed, students can stay until 8 p.m. Additionally, for students attending schools near the tutorial center, we provide optional pick-up and drop-off services for an additional fee.
Age: K.2 - P.6
Location: Wan Chai
Language: Cantonese / English
Price: $2,800 - $3,400
Homework Assistance and Supervision Class with a student-to-teacher ratio of 1:5 - Hong Kong Island District
Many families are currently facing the challenge of children being unwilling to do their homework, often needing constant reminders and requests. This Homework Assistance and Supervision Class operates with small class sizes and a student-to-teacher ratio of 1:5, allowing for more comprehensive supervision and checking of students' completed school assignments, previewing, and reviewing school textbooks. Teachers also provide assistance to students and answer any questions they may have.
In preparation for tests and exams, simulated exam papers are provided to help students familiarize themselves with the exam format and improve their confidence, exam results, and test-taking skills. The tutorial class also maintains regular communication with parents through daily student record books, ensuring that both parties can stay informed about the student's daily learning progress.
Age: P.1 - P.6
Location: South Horizons
Language: Cantonese
Price: $1,000 - $1,920
Homework Assistance Class with Small Class Ratio Comparable to Private Tutoring - Kowloon District
In order to help children develop good study habits and independent learning skills, the following homework assistance class operates with a small class ratio that can rival the effectiveness of private tutoring. Teachers provide professional guidance to ensure that students can complete their homework successfully as soon as possible.
The homework assistance class also offers preview assessments and additional practice materials to aid students in better understanding the learning content and improving their academic performance. Regular communication with parents is maintained to ensure they are updated on their child's learning progress. Such arrangements contribute to better academic outcomes for students.
Age: P.1 - P.6
Location: Kowloon City
Language: Cantonese
Price: $2,800 - $3,300
Private Tutoring Center with Over 10 Years of Teaching Experience - Kowloon District
The teachers at this private tutoring center have over 10 years of experience in teaching English and Mandarin. They hold a prestigious Level 2A certification in Mandarin proficiency granted by the National Language Commission. As certified teachers in Hong Kong, their expertise extends to English and Mandarin instruction, including Mandarin recitation and Mandarin GAPSK courses. With a successful track record in tutoring for Chinese and English exams, they consistently deliver outstanding academic results for students. Their exceptional skills have earned them the esteemed "Outstanding Instructional Teacher Award," and they are frequently sought after to serve as judges for a range of English, Mandarin, and Cantonese recitation competitions.
In this private tutoring center, which focuses on primary and secondary school subjects, the teachers carefully follow up on students' textbook knowledge and homework from school. They reinforce the key concepts and exam points for each subject to consolidate the learned knowledge and further enhance their learning achievements.
Age: K.1 - F.6
Location: Kwun Tong / Live Online Classes
Language: Cantonese / Mandarin / English
Price: $320 - $360
Special Education Tutoring Center for Preschool to Primary School - New Territories District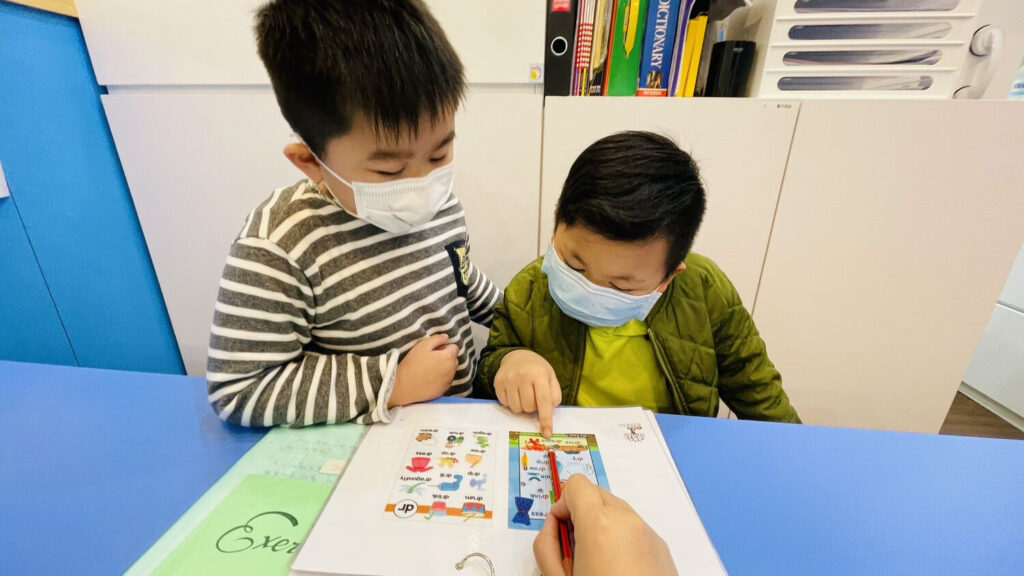 Students with special education needs often require more time and effort to understand and grasp learning content. Through appropriate teaching methods and individualized lesson plans, significant progress can be achieved more easily.
The education center is dedicated to providing comprehensive educational support for students with special education needs, including reading and writing difficulties, developmental coordination disorders, visual-spatial perception disorders, and more. They have an excellent and experienced team of educators who are committed to providing the best learning experience for students through personalized learning, small-class teaching, and the Montessori learning approach.
They believe that each student has their own learning style and potential. Based on the student's needs and abilities, they provide customized teaching plans to help them achieve their learning goals.
Age: 6 - 12 (P.1 - P.6)
Location: Tuen Mun / Yuen Long
Language: Cantonese / Mandarin / English
Price: $1,300 - $2,400
Age: 2.5 - 5.5 (K.1 - K.3)
Location: Tuen Mun / Yuen Long
Language: Cantonese / Mandarin / English
Price: $880 - $2,400
Age: 9 - 12 (P.4-P.6)
Location: Tuen Mun / Yuen Long
Language: Cantonese / Mandarin / English
Price: $1,600 - $2,400
Flexible and Engaging Olympiad Mathematics Course - New Territories District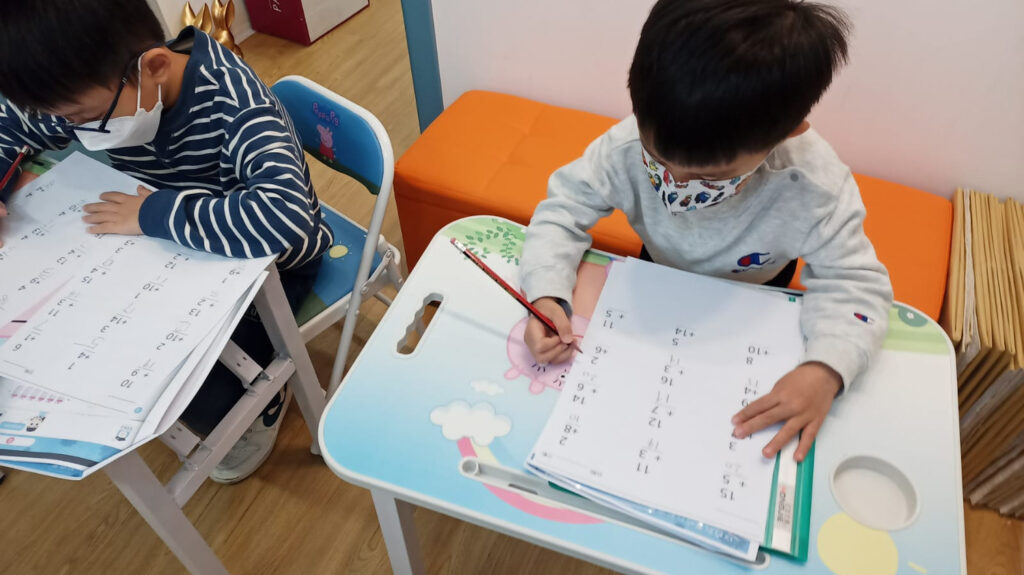 One of the characteristics of the Olympiad Mathematics course is its emphasis on a deep understanding of mathematical concepts and principles, rather than relying solely on applying formulas and algorithms. Through challenging mathematical problems and exercises, students are guided to think critically and explore different problem-solving methods, expanding their thinking patterns.
The instructors of the following courses hold kindergarten teaching licenses and Olympiad Mathematics licenses. They focus on nurturing early intellectual development in students. Children can learn how to analyze and solve complex mathematical problems, train their logical thinking and reasoning abilities, and cultivate an interest in mathematics. By using reasoning and analysis, they break down and simplify complex problems, enhancing their skills and understanding of mathematical operations, and helping children solve mathematical challenges on their own. This not only improves their mathematical abilities but also cultivates their confidence and patience in problem-solving in daily life.
Age: 3 - 5 / 6 - 10
Location: Tuen Mun
Language: Cantonese
Price: $800 - $900
Establishing a Tutoring Center to Build a Solid Foundation in Mathematics and Nurture Math Prodigies - Hong Kong, Kowloon, and New Territories
Many students often find mathematics particularly challenging during their learning process. Mathematics involves a large number of abstract concepts and complex calculations, requiring students to have good logical thinking and mathematical foundations. For some students, understanding and applying these mathematical concepts can be difficult, leading to fear and resistance towards mathematics.
Furthermore, in the realm of mathematics, the problem-solving journey often demands considerable time and patience. This can exert pressure and lead to frustration, particularly for students with less sturdy mathematical foundations. That's where our education center steps in with two specialized mathematics tutoring classes. These classes are meticulously designed to not only boost students' comprehension, sensitivity, and enthusiasm for mathematics but also to foster logical thinking skills. Their systematic teaching approach places a strong emphasis on grasping mathematical concepts, ensuring a solid foundation for students to excel.
The education center is dedicated to nurturing math prodigies, and its past students have achieved outstanding results in the DSE mathematics examination. The curriculum and teaching materials are highly regarded by students from top-notch schools, aiming to build a solid foundation in mathematics and instill confidence in all students.
Age: 9 - 12 (P.4 - P.6)
Location: Tai Wai / Prince Edward / Tin Hau
Language: Cantonese
Price: $850
Age: F.1 - F.6
Location: Tai Wai / Prince Edward / Tin Hau
Language: Cantonese
Price: $950 - $1,250
Online English Learning Platform
With globalization and technological advancements, learning is no longer limited to traditional face-to-face courses. Online education provides a convenient learning environment, breaking geographical barriers. Unlike conventional one-way instruction, this platform emphasizes teacher-student interaction, using guidance to inspire critical thinking and encourage students to think independently. The interactive teaching approach allows students to immerse themselves in the classroom and enjoy learning English.
The platform features Cambridge English exam courses meticulously crafted by Cambridge examiners and renowned English experts. Within these tutorial classes, students gain a thorough grasp of the Cambridge exam structure while receiving invaluable guidance on diverse test-taking strategies. Moreover, the platform offers an array of courses designed to nurture budding English story writers, thematic English courses, and English phonics classes. These tutorial classes are dedicated to nurturing a continuous learning spirit in students and elevating their English proficiency to new heights.
To Conclude
Students can learn additional knowledge and skills beyond their school curriculum by participating in different tutorial classes, expanding their learning horizons. Choosing supplementary tutoring classes that complement the school curriculum can help children better understand and master the learning content. This can contribute to improving their academic performance and enhancing their competitiveness in their studies.