Need not to mention, our society has been struggling under the devastating impacts of the pandemic. While we reach the 3-year mark of the "new normal", the education sector has gone through significant changes along the way. As we continued to experience pandemic-induced school shutdowns, academic normalcy remains cumulatively out of reach for many students, educators, and parents. As an indispensable part of the Hong Kong education system for decades, the private education industry has strived hard to guide students through the challenges of online classes and the suspension of normal school life.
The 2022 HKMOC Award Ceremony brings together more than 60 guests and education centers with an aim to recognize and encourage all the efforts contributed by seasoned, private educators in town. As a co-organizer, the ILK team is here to highlight the main takeaways and all you must know about this award ceremony!
What are the HKMOC Awards?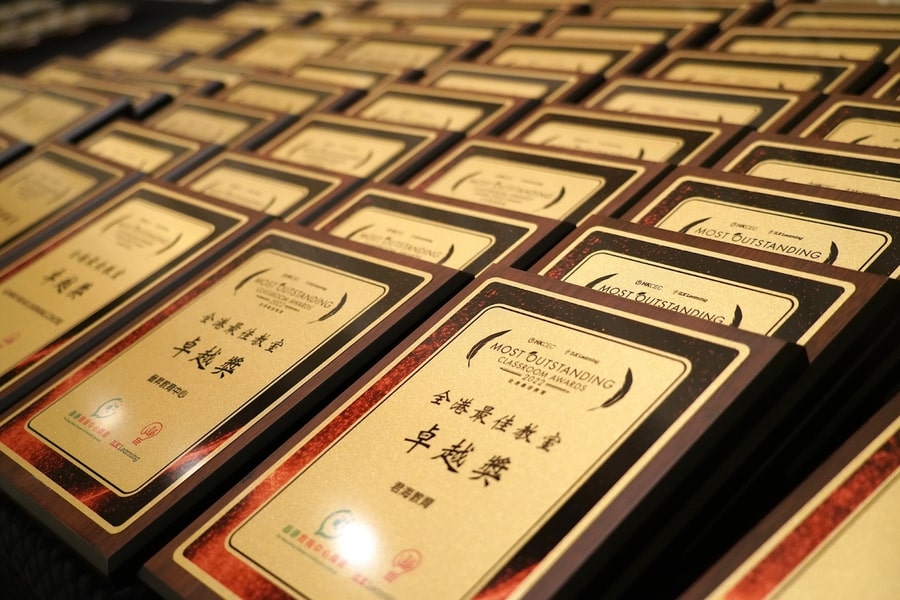 As a veteran in the education industry, HKCEC has been committed to connect and unite like-minded experts in the sector and bridging up the gap between private educators, the government and the general public with enhanced communication. Under difficult times like COVID-19, HKCEC emphasizes on fighting for the rights and improving the business environment of the industry by acting as a recognized representative and the voice of the private education industry.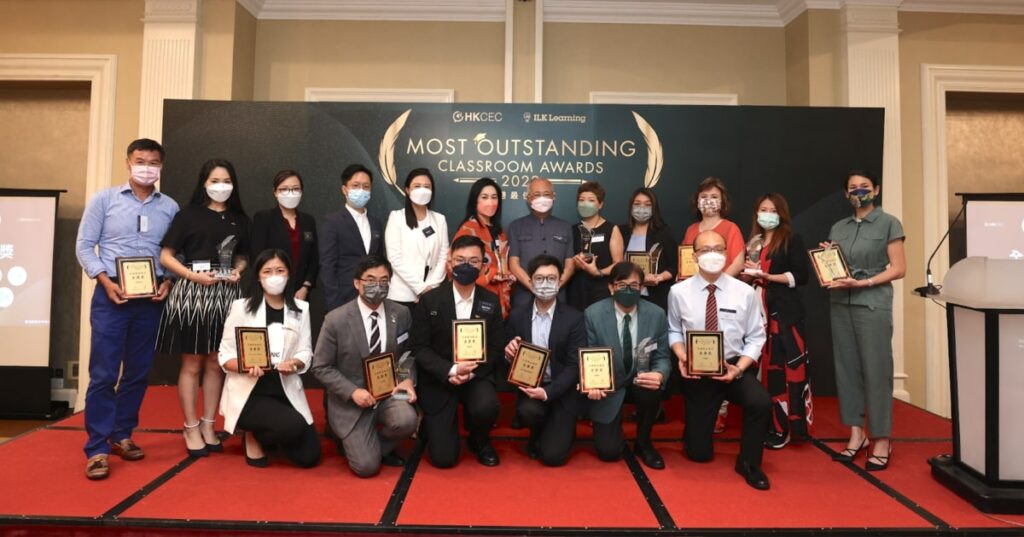 Established under the pandemic influence with a firm pursuit to provide quality education for parents to cope with the challenges brought by COVID-19 , ILK Learning leverages advanced technology to offer a wide range of course selection to parents in town. ILK's founding concept coincides with the speech delivered by the Under Secretary of Commerce and Economic Development Bureau, Dr. Bernard Chan Pak-li, JP at the ceremony: "Through respective education centres that make good use of technology and innovative thinking, we can help cultivate students' independent thinking, creativity, logic and problem-solving skills, and contribute to the construction of Hong Kong's future talent pool."
With a vision to acknowledge and express our appreciation to the dedicated educators in the city, under the challenging circumstances brought by the pandemic, ILK Learning and The Hong Kong Chamber of Education Centers (HKCEC) joined hands and initiated the HKMOC Awards.
All the winners were evaluated and selected by a joint effort of HKCEC and ILK Learning based on 5 major principles: economy, society, culture, academics, and technology. All the participants are nominated online anonymously. Details of the selection criteria are as follows:
Economical
Number of students/parents served
Sustainability and scalability of the business
Technological Application
Efficiency improved by the use or application of innovative technology in products, services, teaching models or working procedures
Cost reduction or significant revenue increase
Academic
Student performance
Appropriate classroom arrangements and learning outcomes
Cultural
Robust corporate and crisis management strategies
A successful product or service recognition with a good brand reputation
Social Responsibility
Adopt socially responsible business practices
With a sense of mission and to contribute to the society
The grand award ceremony of the 1st HKMOC Awards took place at Ballroom Centenary II - III Marco Polo Hong Kong Hotel on the 25th of August 2022, with leaders and elite members of the local education sector as guests of honors, including:
Former Secretary for Education, Mr. Eddie Ng, GBS, JP
Member of the Legislative Council and Vice President of Hong Kong Federation of Education Workers, Principal Mr. Chu Kwok-keung
Founder and CEO of Bridgeway Prime Shop Fund Management Limited, Dr. Edwin Lee
Honorary Advisor of HK Aided Primary School Heads Association, Mr. Leung Siu Tong, MH
Under Secretary of Commerce and Economic Development Bureau, Dr. Bernard Chan Pak-li, JP
Principal of Tseung Kwan O Methodist Primary School, Mr. Eddie Lam Tak Yuk
Founder of SocioEducation and Researcher of Hong Kong Policy Research Insititute, Mr. Jacky Fung
HKMOC Awards - List of Awardees
The list of winners of the 1st HKMOC Awards in 2022 is as follows:

Final Thoughts on HKMOC Awards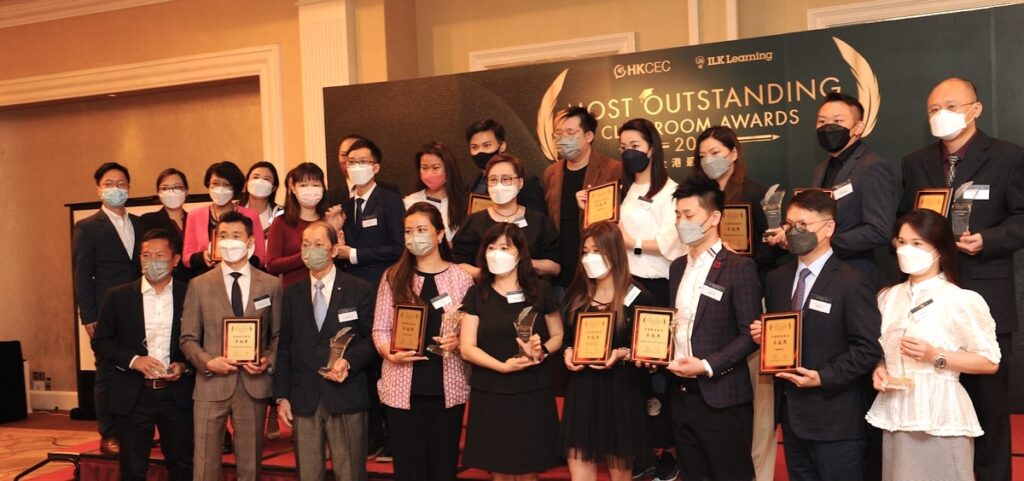 With the purpose of commending the outstanding performance of a plethora of private education centers in these difficult times, the HKMOC Award selects distinguished education centers from a list that consist of more than 3,000 registered and nearly 5,000 non-registered institutions. The centers all provide excellent educational services in the field of academic studies, music, sports, arts and others.
Just as Mr. Leung Siu Tong, MH, Honorary Advisor of HK Aided Primary School Heads Association, made a message to the private education industry at the HKMOC Awards ceremony: "Different learning elements are changing with each passing day. It is not just teachers who pursue these elements, but this group of private classrooms to pursue them, and then work with schools to maximize the efforts. Let's work together to provide and improve the learning experience for students. We need to formalize and recognize extra-curricular activities so that teachers and principals can accept this concept." Principal Chu Kwok-keung, member of the Legislative Council of the Education sector and Vice President of Hong Kong Federation of Education Workers, also shared a similar idea: " Through close communication and cooperation with the government and various educational institutions, we optimize and stabilize the educational ecosystem in Hong Kong, and provide high-quality and diverse teaching to bring out students' potential."
It is hoped that the award can serve as a huge affirmation and a token of hard work for all the participants, while at the same time reinforcing the professionalism of the centers. Families can establish faith and trust towards the award receivers accordingly.